Maatschappij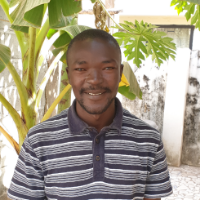 Aangemaakt door :
Jolanda Smit

Maatschappij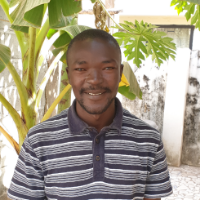 Aangemaakt door :
Jolanda Smit
Verbonden inzamelingsacties (0)
If you can't help a hundred people, just start to help one! We think it is better to create a situation where the Gambian people can earn their own money, so they can provide for their family, housing, food, school, and medication. If we can help one....It will be paid forward.
(For English and message from Wally Jobarteh scroll down)
Helpt u ons helpen?
Deze inzamelingsactie is voor Wally Jobarteh, een trotse gedreven Gambiaan.
Wij leerden hem kennen op het strand in Kotu, Gambia (bij John Raymonds Beach Bar). Daar probeerde hij excursies te verkopen aan toeristen, om hiermee te kunnen voorzien in de levensbehoefte van zijn gezin (vriendin , 2 kinderen, moeder, kleine broer en zus die ver in het binnenland wonen). Hiervoor leeft hij 7 maanden gescheiden van hen in het toeristengebied. Zonder promotie verdient hij net genoeg voor wat rijst en onderdak. Sinds 2019 sponsoren wij hem met de website http://www.borabalocaltours.com, flyers, t-shirts en visitekaartjes. Om er een echt bedrijf van te maken is er nog meer nodig zoals vergunningen, verzekeringen, een kantoortje, een busje enzovoorts.
Met 10.000 Euro kan hij zijn droom waarmaken, en hiermee ook zijn mede Gambianen ondersteunen door gebruik te maken van hun diensten.
Wij komen hier om in luxe….wat zou het fijn zijn als zijn familie ook naar de stad kan komen, de kinderen naar school kunnen en indien nodig medische hulp kunnen krijgen. Dat ze niet met honger naar bed hoeven en dat Wally dat met zijn tour bedrijf kan verdienen.
Wally is 200% gemotiveerd om dit een succes te maken en wij ook!
Onze dank is groot,
Wally, Robert en Jolanda.
Zou u ook alstublieft de inzamelingsactie willen delen?
Can you help us help, please?

This fundraising campaign is for Wally Jobarteh, a proud driven Gambian.
We met him on the beach at Kotu, the Gambia (at John Raymonds Beach Bar). There he tried to sell excursions to tourists, in order to provide for the necessities of life for his family (girlfriend, 2 children, mother, little brother and sister who live far inland). For this he lives 7 months apart from them in the tourist area. Without promotion, he earns just enough for some rice and shelter. We have been sponsoring him since 2019 with the website http://www.borabalocaltours.com , flyers, t-shirts and business cards. To make it a real company, more is needed such as permits, insurance, an office, a van and so on.
With 10,000 Euros, he can make his dream come true, and with it support his fellow Gambians by using their services.
Here we live in luxury .... wouldn't it be nice if his family could also come to the area, the children could go to school and if necessary get medical help. That they don't have to go to bed hungry and that Wally can earn that with his tour company.
Wally is 200% motivated to make this a success and so are we!
Thank you very much,
Wally, Robert and Jolanda.
Coud you please share this fundraising campaign?
this is a letter from wally his personal motivation
Message from Wally Jobarteh.
Hello,
As a tour guide in the Gambia for the last 10 years, working for other people, I would now like the opportunity to go into business for myself.
Unfortunately this is going to cost me more money then I have been able to save.
I need to register my business and obtain the correct license to enable me to become self-employed.
If you could possibly help by donating any small amount to my "Whydonate" page, it would mean a great deal to me.
The opportunity to make a better life for myself and look after my family, would be something I would love to be able to do.
With your kind donation I can become an independent businessman and live a better life.
If you feel you can help I would be eternally grateful to you.
Thank you for taking the time to read this.
Your sincerely,
Wally Jobarteh
Ondersteun deze inzamelingsactie door er een nieuwe inzamelingsactie aan te koppelen. Alle donaties worden toegekend aan de bovenliggende inzamelingsactie.