Vluchtelingenhulp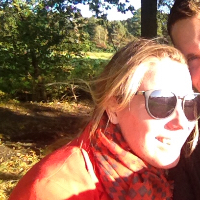 Aangemaakt door :
Tineke De Bruin
location_on
Locatie:
Samos, Griekenland

Vluchtelingenhulp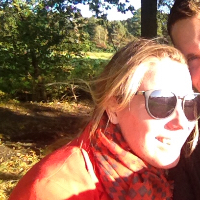 Aangemaakt door :
Tineke De Bruin
location_on
Locatie:
Samos, Griekenland
Verbonden inzamelingsacties (0)
Raising money for tents to protect the people on Samos from the cold. In a camp built for 650 people, 4400 including 1400 children, are trying to survive.
Lieve mensen, dear friends, family, acquaintances,
I am looking for help with raising money for tents, for refugee camp Vathy at Samos island, to protect people from the cold.
Why am I doing this?
I recently read a report from a colleague at VluchtelingenWerk. He went to the camp in november and was horrified. Conditions: more than 4400 people in a camp for 650. Of whom about 1400 children including about 840 younger than twelve years old...
People waiting for 2 years for an answer to their asylum, including pregnant women, babies, orphaned children, people suffering of cancer. In the winter of 2017-2018 two people died from the cold.
Furthermore, sewer water with poop and urine running along the tents, the current tents aren't waterproof, there is only 1 doctor, children are sick and arent getting cures. Rats, scorpions and snakes everywhere. Really, I have been crying in my bed a lot thinking especially of the children. My little toddler Jafet is safe and warm. Those other children are Gods children too, and therefore also my children. My heart bleeds for them.
To be pro-active about this horrific situation, I want to collect funds for a wonderful non profit organisation on Samos island, Refugee4refugees. (https://refugee4refugees.org
) They currently need funds to provide the people with tents, to protect them from the cold.
Would you like to help me?
Just any amount small or big would be so amazing. And if you cant help financially, would you just share this fundraiser with your friends and family?
And if you believe in prayer, please pray for the people in the camps.
Thank you so much.
Love, Tineke, Aalt and Jafet
Ondersteun deze inzamelingsactie door er een nieuwe inzamelingsactie aan te koppelen. Alle donaties worden toegekend aan de bovenliggende inzamelingsactie.