Kunst & cultuur
Aangemaakt door :
Stichting To be Sung
location_on
Locatie:
Amsterdam, Nederland

Kunst & cultuur
Aangemaakt door :
Stichting To be Sung
location_on
Locatie:
Amsterdam, Nederland
Verbonden inzamelingsacties (0)
CD Monologues 2020 - Fie Schouten bass clarinet & bassethorn solo

March 2020: no concerts, even rehearsals are not allowed. I look in my drawers with sheet music.
First I start with Monolog (1983) by Isang Yun. I was looking for harmony and a challenge at the same time. Monolog is one of the most important and challenging solo works for bass clarinet.
Limn by Lotta Wennäkoski was composed in 2002 for bass clarinetist Heikki Nikula and not recorded before. Limn means drawing, painting, illustrating.
Holz (1999/2015) by Enno Poppe was composed in 1999 for clarinet and ensemble. It is the first part of the Holz-Knochen-Öl cycle. Composer Enno Poppe tells a story of growth and decay. He made this version for bass clarinet solo in 2015, dedicated to Fie Schouten and Richard Haynes.
Guus Janssen composed the opening work ...van horen zingen... (hear singing) for me in the spring of 2020 at my request. The beginning and the end seem fragmentary, but the silences have a tension, it is as if you keep waiting for the blackbird on the roof to start singing again.
Mountains by Ton de Leeuw is one of my favorite works, it is so beautiful! Echos of folk music can be heard throughout, eternal and not confined to any one setting, mingled with the contemporary idiom and the electronic means that are used.
This CD will be released in April 2021 at Orlando Records.
If you are so kind to support the CD with €15 or more, I will send you a CD!
Please leave at least your first name + emailaddress (this is ONLY visible by me, and otherwise I cannot contact you)
Recorded at Plein Theater Amsterdam, may, june, august 2020; Arjan van Asselt sound engineer.
Portraitphoto by Marek Krupecki sept 2020, Toruń (PL)
Review on my last CD Nature TheWholeNote (Max Christie) febr21:
Fie Schouten makes the bass clarinet ring with a gorgeous sound…. singing tone and powerful expression."
www.fieschouten.nl | [email protected]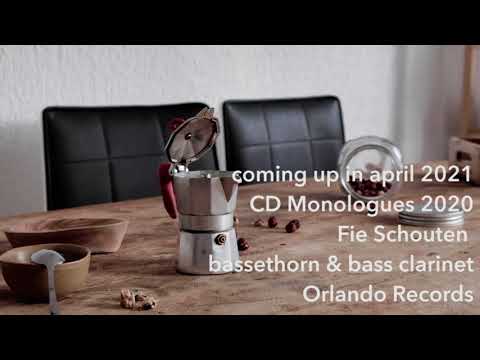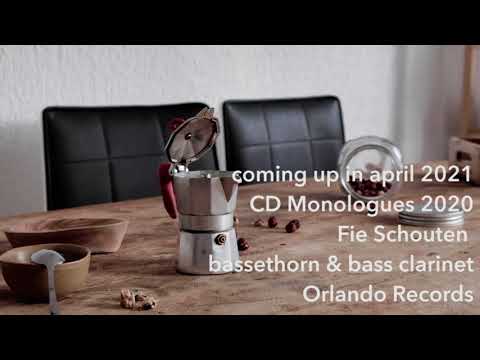 Ondersteun deze inzamelingsactie door er een nieuwe inzamelingsactie aan te koppelen. Alle donaties worden toegekend aan de bovenliggende inzamelingsactie.