Educatie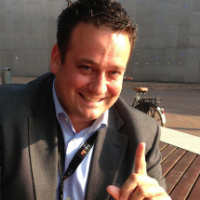 Aangemaakt door :
Marc Walenberg

Educatie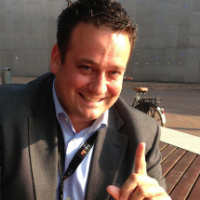 Aangemaakt door :
Marc Walenberg
Verbonden inzamelingsacties (0)
Update November 2021 - Momenteel heeft de JOYOUS school uw hulp nodig!
Hierbij wil ik jullie vragen om onze vriend Jacob uit Tanzania te steunen. Jacob hebben we leren kennen tijdens onze stage in Tanzania in 1997. Jacob is de schooldirecteur van "JOYOUS OPEN SCHOOL" en geeft computerles en schrijft boeken. Hij doet hard zijn best om het onderwijs in Dar es Salaam te verbeteren, daarom willen we hierbij een bijdrage vragen voor de huur van de school. zie hieronder meer details. Er is zsm circa Eur 800 nodig anders wordt helaas de huur opgezegd, maar meer is natuurlijk welkom. Ter informatie: In 2019 is er al Eur 900 opgehaald voor de kinderen (zie hieronder). Het geld komt direct bij deze school terecht die het leven van zeer arme Tanzanianen probeert te verbeteren.
Bij voorbaat hartelijk dank! hartelijke groeten, Marc Walenberg / Jasper de Visser
JOYOUS OPEN SCHOOL
The open Secondary School located southern of Dar es Salaam Region in Tanzania, 25 Kilometers from City Centre. The School is Registered IAE/OS/0612 by the government of Tanzania, Through Ministry of Education, our main role is to conduct secondary School education both O Level and A Level to all young people who because of poverty, childhood pregnancy they dropped school or did not have chance to attend Secondary school education at all.
We charge them very little amount (Tshs. 400,000 = 154 Euros) per year to enable us manage paying renting fees and manage Volunteers who are teaching them. We pay Tshs. 6 million shillings (2,322 Euros) per year as renting fee for buildings we are using, very unfortunately because of closing school for three months last year, we have shaken, this year we have managed to pay only 4 millions shillings (1,548 Euros) until now, we still need Tshs. 2 millions shillings (774 Euros) renting fee of 2021.
The buildings' owner forces us to pay the remaining tshs 2m (774 Euros) before November 30th 2021 or leave the buildings. We are looking for urgent support to rescue the school which actually helps many young people from poor families. We expect renting fee for year 2022 will be available in late January from fees collection, but if someone is able and willing to help us cover the renting for next year too, we will appreciate.
Brief History of the School
This School was formerly Established 2001 as Computer Training Centre by support from Dutch people who gave 5 Computers. It is now grown to Open Secondary school which helps more than 100 kids from poor families every year. Got official recognition from Government as Open Secondary School in 2019.
Jacob Malihoja Mbawala is known and visited several times by some of Dutch people such as Patrick Van Schijndel, Marc Walenberg, Jasper De Visser, Dr. Lex Lemmens, Prof. Paul Lappere, Marc Van Santen, Jan Van Cranenbroek, and many other from The Netherlands and Europe.
Managing Director of the school and contact person local:
Jacob Malihoja Mbawala ([email protected])
Dar es Salaam, Tanzania
Contact Person in Europe: 2021
Jasper de Visser ([email protected])
Amsterdam, the Netherlands
Eerdere informatie uit Mei 2019 - door Marc Walenberg
Als hulp aan vriend, die sinds onze ontmoeting bij mijn stage in Tanzania, nog steeds hard zijn best doet onderwijs in Dar es Salaam te verbeteren, poog ik graag schoolgeld voor 25 tieners op te brengen zodat zij ook dit jaar weer naar school kunnen. Wie helpt er mee? : )
REQUEST FOR SCHOOL FEES FUNDING FOR 25 TEENAGERS TOTAL € 4.400
(Nederlandse tekst hieronder!)
JOYOUS SECONDARY SCHOOL LEARNING CENTRE, is located in the southern part of Dar es Salaam, Tanzania (East Africa). It is established to help kids from poor families who unfortunately did not get a chance to finalize school.
For their education the students have to contribute annually Tsh. 450.000,- (Tanzanian Shilling, which is about € 175,- per student). In recent months due to the bad financial situation in the country, the families of these students have failed to pay their contribution.
The school has been forced to send home 30 kids for failing the payment. Five students have managed to come back with little amount and promise to complete in a few months, but the rest 25 students have failed to raise money at all, so they have to stop their education.
The school really wants to help these teenagers, but the small school can't afford to educate such a number of kids for free. To run the school, they rely on their director's contributions and parents annual fee, which is little, but unable for many poor people to afford.
The school has no online presence because that adds no value to their students and their families, because these poor families do not have access to internet.
The teenagers are from poor families that fail even buying school uniforms, so they are offered free t-shirts by the school allready. Their education is important to be able to get a job later and it is specifically important to understand that 21 out of these 25 teenagers are girls. And for girls it will be even tougher to get a job without a proper education.
Currently the school is looking for donations from all kind hearted people to allow these kids to get the needed education.
To the total amount needed for now is € 4.400 for the annual contribution for 25 kids, who have failed to pay their school fee this year and who therefor are sent away from the school :-(.
Please help us to make these children finish their studies and have a better future, for themselves and for their families.
Thank you for reading our story, and a big loving thank you for your donation :-).
Managing Director of the school and contact person local:
Jacob Malihoja Mbawala
Dar es Salaam, Tanzania
Contact Person in Europe:
Marc Walenberg
Amsterdam, the Netherlands
DONATIES VOOR SCHOOLGELD VOOR 25 TIENERS
TOTAAL € 4.400
JOYOUS SECUNDARY SCHOOL LEARNING CENTER is gelegen in het zuiden van Dar es Salaam, de hoofdstad van Tanzania. De school is opgericht om kinderen uit arme gezinnen te helpen, die helaas geen kans hebben gekregen om hun school af te maken.
De scholieren moeten jaarlijks Tsh. 450.000 bijdragen (TSh = Tanzaniaanse Shilling en dat is €175 per student). De afgelopen maanden zijn door zware, toenemende financiële problemen in het land, de gezinnen van veel van de scholieren er niet in geslaagd om hun bijdrage te betalen.
De school is helaas gedwongen geweest 30 kinderen naar huis te sturen, omdat zij niet in staat waren om het schoolgeld te betalen. Vijf scholieren zijn erin geslaagd terug te komen met een klein bedrag en de belofte het in een paar maanden af ​​te betalen, maar de rest van de 25 studenten geven aan het geld niet bij elkaar te kunnen krijgen, waarmee ze ​​op het punt staan om hun studie te stoppen.
De school wil graag helpen, maar de kleine school kan zo'n groot aantal kinderen niet volledig gratis les geven. Er zijn helaas geen subsidies en om de school te kunnen draaien, leunen ze op bijdragen van de directeur en het jaarlijkse schoolgeld van de ouders. Dat schoolgeld is niet veel, maar de arme gezinnen zijn zelfs niet in staat om dit te betalen.
De school is op internet niet te vinden omdat de scholieren en hun arme families geen toegang hebben tot internet, waardoor het hebben van een site niets toevoegt. Schooluniformen zijn ook te duur, zodat de school ze gratis T-shirts aanbiedt. Maar de school draaiend houden zonder het schoolgeld van deze kinderen, dat lukt niet.
Momenteel is de school daarom dringend op zoek naar bijdragen om deze kinderen, te laten doorgaan met hun studie. Het totale bedrag dat nu nodig is, bedraagt ​​€ 4.400 als bijdrage voor 25 kinderen, die hun schoolgeld dit jaar niet hebben kunnen betalen. 21 van de 25 scholieren zijn meisjes en voor meisjes is het nog lastiger om zonder opleiding een baan te kunnen vinden.
Help ons daarom alsjeblieft om deze kinderen hun studie af te laten maken en een betere toekomst te hebben. Voor zichzelf en voor hun gezinnen.
Bedankt voor het lezen van ons verhaal en een grote liefdevolle dank voor uw donatie.
Directeur en contactpersoon lokaal:
Jacob Malihoja Mbawala ([email protected])
Dar es Salaam,Tanzania
Contactpersoon in Europa:
Marc Walenberg ([email protected])
Amsterdam, Nederland
Ondersteun deze inzamelingsactie door er een nieuwe inzamelingsactie aan te koppelen. Alle donaties worden toegekend aan de bovenliggende inzamelingsactie.