Noodhulp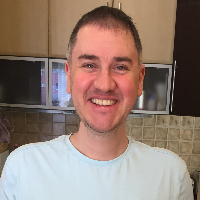 Aangemaakt door :
Antal Keller
location_on
Locatie:
Boedapest, Hongarije

Noodhulp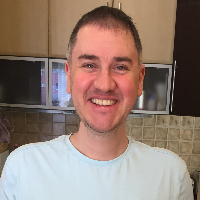 Aangemaakt door :
Antal Keller
location_on
Locatie:
Boedapest, Hongarije
Verbonden inzamelingsacties (0)
I have incurable Muscular Dystrophy, so all my muscles are constantly weakening, by now I can only walk a few meters a day, and I need a personal helper, an electric wheelchair and special machines to move my muscles. My monthly costs are EUR 4,000, the purchase of equipment is EUR 150,000. Please help, thank you a lot
I am Antal Keller, 40 years old, I have incurable Becker Muscular Dystrophy, which means that all my muscles have been constantly deteriorating since I was young. In recent months, this has progressed to the point where I can walk very hard for just a few meters a day, I can't stand up alone, I can only stand for a short time and it is also difficult to move my hands, so I need a personal helper to help me with everyday life, and serves as an assistant 8 hours a day. For longer distances, I need a special electric wheelchair that I have to buy now, and my car has to be retrofitted because I've been virtually quarantined since October because I can't physically solve going away, or only at the cost of getting into a wheelchair permanently and never being able to walk again, leading to further rapid deterioration. That's why I do everything to keep my ability to walk. Therefore, for physiotherapy I need to buy special machines that I can use to move my muscles so that in addition to stopping muscle wasting, I can achieve improvement, because this disease is incurable, but with proper physiotherapy and taking special dietary supplements, muscle deterioration can be reversed. This requires a strict agenda, my day is divided into almost minutes. I can work, but I was dismissed from my last workplace after a longer employment as part of a major redundancy, because I can only work from home, so I currently have no fixed income other than a minimal state subsidy of EUR 100.
That's why I'm also looking for a job, because I specifically want to work and create the financial conditions I need to support myself. This is also important because my parents are retired and my father has spinal hernia. I have a university degree in Economics, I speak English, German, Spanish and Polish on high level, and Italian on intermediate level, and I have worked for multinational companies for more than 10 years. However, since I can only work from home, it is very difficult for me to find a job. This condition, in addition to constant physical pain, is a huge financial burden. The constant high monthly expenditure on food supplements and personal assistance (approx. EUR 3-4,000 per month), the electric wheelchair, the conversion of the car and the purchase of equipment for physiotherapy are one-time, but currently unaffordable costs for me (approx. EUR 100-150,000). If I can get these, my condition can stop deteriorating and improve quickly, I won't need help and I can live for many years in a decent way.
In addition to all this, I have a 13-year-old daughter who lives abroad, so due to my condition I can only see her very rarely, this could also be easier with the purchase of equipment.
I would like to ask for help for the expenses listed, any contribution is a huge help to me and I thank all of you from the bottom of my heart.
Ondersteun deze inzamelingsactie door er een nieuwe inzamelingsactie aan te koppelen. Alle donaties worden toegekend aan de bovenliggende inzamelingsactie.