Verbonden inzamelingsacties (0)
Mijn dochter Dana woont sinds 7 jaar in Kaapstad. Haar vriend Mark (Zuid-Afrikaan) heeft daar een aantal afhaal / kroegachtige pizzashops (NYslice) en in februari heeft Dana de Conscious Kitchen geopend, een vegetarisch / veganistisch ontbijt-lunch restaurant. Nu alles dicht is (op wat beperkte delivery na) komen er veel werknemers van hen - en breder natuurlijk de gemeenschap waar zij onderdeel van uitmaken - in de problemen. Sociale vangnetten zijn er niet of nauwelijks.
Mijn doel is om Comradeslopers van de huidige en eerdere edities en natuurlijk iedereen die de Comrades net zo gaaf vind als ik uit te dagen om (virtueel) verbonden op 14 juni om 05:30 het Shozoloza te zingen aan je eigen startlijn. Om zo onze kameraadschap te tonen in deze unieke virtuele editie van de Comrades 2020. Loop op 14 juni 5, 10, 21, 45 of 90 km en doneer!
Alle opbrengsten gaan via Mark & Dana naar hun werknemers en hun bredere gemeenschap. Om een beeld te schetsen van de huidige situatie in Kaapstad, hieronder persoonlijke verhalen van de trotse werknemers van The Conscious Kitchen & Ny Slice:
Mijn name is Tracey Gandari, I am a chef at the Conscious Kitchen. I am a widow, my husband was murdered last year here in Cape Town. He left me with two kids, both boys aged 8 & 5. Corona has affected me in a big way, because right now I am struggling to pay my bills and buy foods. And the worst part of it, my husband's relatives used to help me with food and paying bills, are also affected, so they told they can't help me anymore. Below is a photo of my two beautiful boys.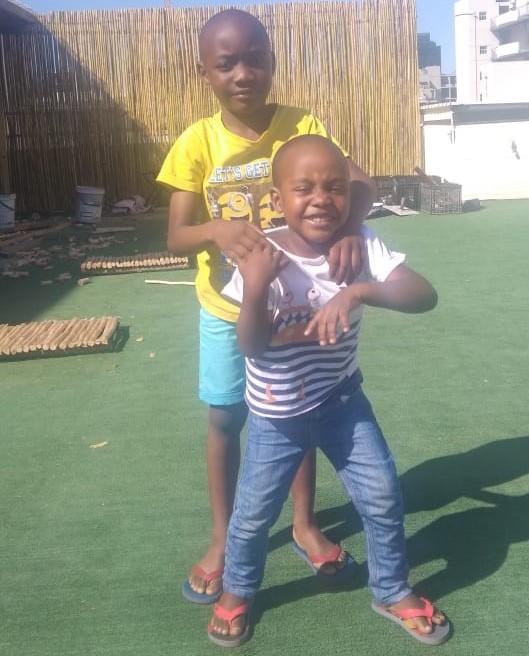 My name is Phumla Mapheelle. I stay in Khayelitsha, I'm a chef at The Conscious Kitchen since day 1. I'm a mother of 3, a 13 year old and 8 year old twins. On March 27 the president annouced a lockdown, and it has affected my family negatively, because we were stuck in one place with no movement, I had to protect my children from covid-19, by teaching them how to use masks, wash their hand regulary and not to send them to the shop to buy bread. It also affected us financially, because the whole of April I was at home, with nu income due to covid-19. We are living in fear, because the area we are living in, has the most cases of the virus in South Africa. We are scared and stressed. Below is a picture of my family.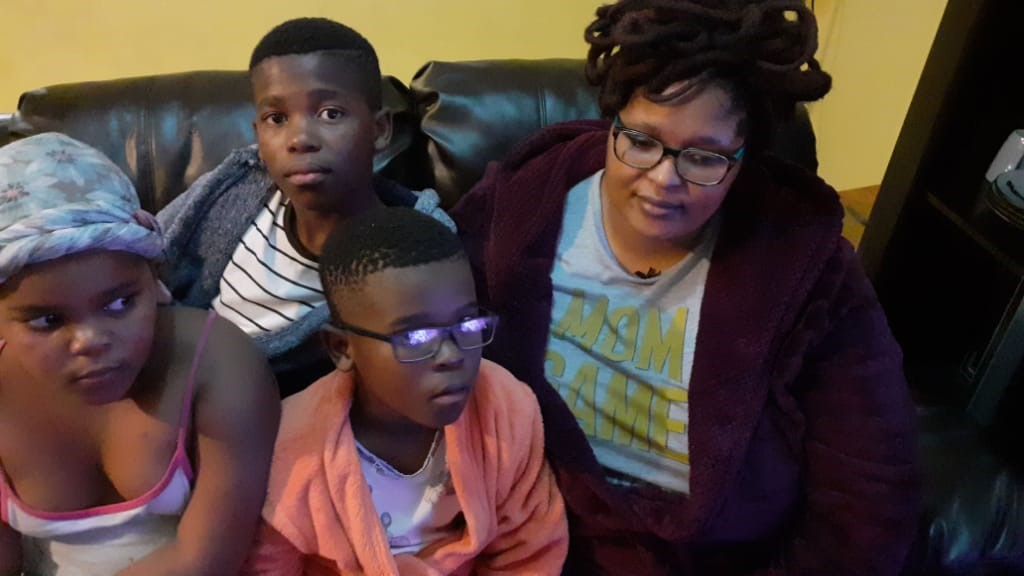 I am a Zimbabwean male named Emmanuel Zabron Mudavanhu. I am a barrista at the Conscious Kitchen, I'm 27 years old. I currently stay in langa with my partner (Samantha), and my 3 years old son (Kelvin). Since the announcement of the National lockdown & the outbreak of the pandemic has made a tough time in our day to day routines. For example financial and emotional stress, the fear of catching the virus. The area we stay in is highly populated and the risks of catching the virus has prevented my partner from finishing college. With no finncial support due to not working for a certain period of time, this also caused a big struggle for rent and food, to support my family. Together with the high risks of catching virus has affected my planned schedule of taking my son to an early school. My family is in this picture.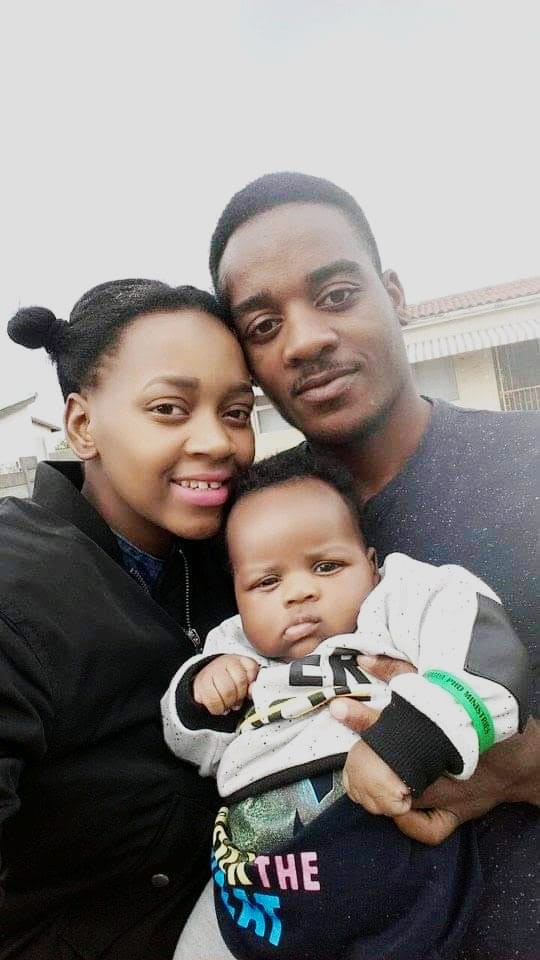 Hi there, I'm Shadreck Mukaro and I'm from Zimbabwe. I'm a barista at the Conscious Kitchen. The thoughest thing about the Covid-19 crisis has been loss of income due the government imposed lockdown. As a result I haven''t been able to support my family back home in Zimbabwe. Especially my mom who is living with type 1 diabetes. As a foreign national it is harder to access all forms of relief as they are mostly targeted at local citizines. I do however hope this will al be over soon and life the world over can go back to normal.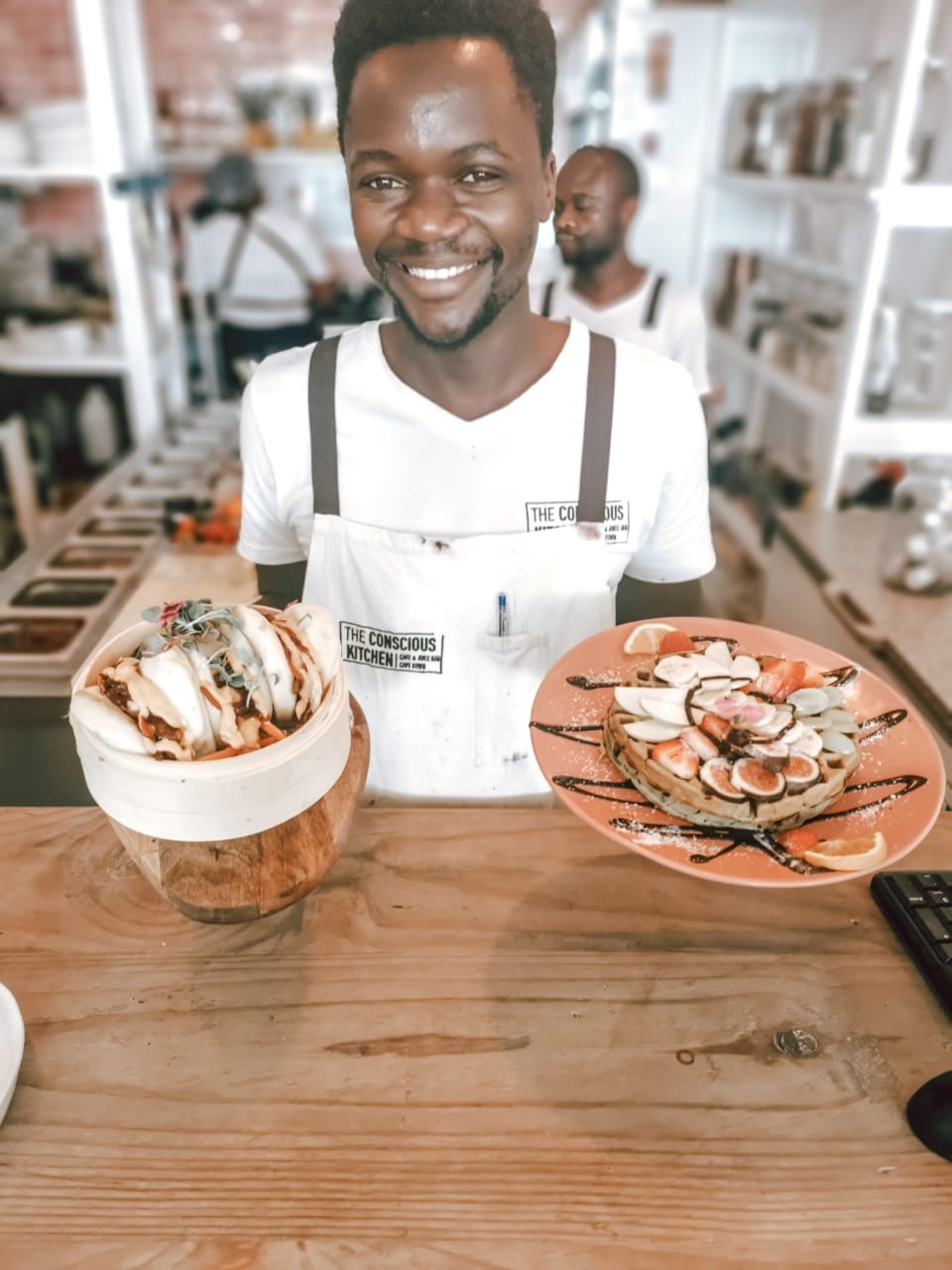 3 jaar achter elkaar stond ik met kippenvel aan de start van the Comrades. Onder de indruk van de gastvrijheid & samenhorigheid, een loopfeest van 90 km. Dit jaar geen echte Comrades. Maar in een virtuele Comrades de mogelijkheid om kameraadschap te tonen. Loop & doneer aan de Cape Town community via mijn dochter Dana.
Ondersteun deze inzamelingsactie door er een nieuwe inzamelingsactie aan te koppelen. Alle donaties worden toegekend aan de bovenliggende inzamelingsactie.