Mensenrechten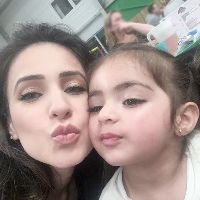 Aangemaakt door :
Humans of Amsterdam
location_on
Locatie:
Netherlands, Netherlands

Mensenrechten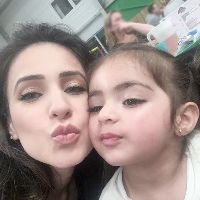 Aangemaakt door :
Humans of Amsterdam
location_on
Locatie:
Netherlands, Netherlands
Verbonden inzamelingsacties (1)
Help mother and daughter reunite Help bring Insiya back home to The Netherlands. You too can help mother and daughter reunite by donating.
Bring Insiya Back
THE BACKSTORY
__________________
One and half years ago, in September 2016, Nadia's 2-year-old daughter Insiya was brutally kidnapped from Amsterdam and smuggled to India.
This happened because Nadia finally filed for divorce after years of a mentally and physically abusive marriage. After losing case after case in court, Nadia's ex-husband hatched an evil plan and hired a group of 7 kidnappers to snatch Insiya from everything she loves; her home, her family and her surroundings.
After Insiya was kidnapped, she was drugged every time she cried for her mother. But the kidnappers did not care. This brutal act of violence and child abuse has made headlines all across the world. People are outraged seeing this injustice.
But unfortunately Insiya is still not back home in The Netherlands. She is kept illegally in India. Nadia has been fighting ever since to get her daughter back. This nightmare is going on for the past one and half years and there is no contact between mother and daughter, despite countless efforts from Nadia's lawyers and the Dutch Government. But Nadia will not give up on her daughter. She will keep fighting until she has her daughter back.
CURRENT SITUATION
______________________
To get her daughter Insiya back, Nadia has been forced to fight for her daughter through court in India. In January 2018 the Indian judge finally ordered Insiya to be returned to her mother on the 27th of March 2018. Insiya was finally going to be home. But that didn't happen.
The Mumbai High Court overturned this decision in April 2018 following the misleading appeal made by Insiya's kidnapper.
This High Court order has forced Nadia to continue fighting and exhaust every legal remedy by going to the Supreme Court of India in New Delhi.
It is very important to cancel this court order of the Mumbai High Court, otherwise Insiya cannot come back home and it is the only hope Nadia has left. Nadia cannot and must not give up on her daughter. Going to the Supreme Court of India is her only hope.
HOW CAN YOU HELP
______________________
In order to get her daughter back Nadia is facing with mounting legal expenses. The ongoing legal battle is costly and long and she needs all the help she can get. To help her fight this injustice we started this campaign at Whydonate.nl, so we can help Nadia cover some of her legal expenses to bring Insiya back home, where she belongs. We are raising money through Whydonate so we can help her with her legal expense in order to fight for justice.
You too can help mother and daughter reunite by donating using the following link: www.bringinsiyaback.org and then sharing it with your network.
Please know that every bit helps Nadia get closer to her daughter Insiya and your support makes a huge difference!
Help Nadia bring Insiya back home, because together we can make this happen!
Thank you so much for your support.
She explains how, despite of her countless efforts, Insiya has not returned back to her mother.
Ondersteun deze inzamelingsactie door er een nieuwe inzamelingsactie aan te koppelen. Alle donaties worden toegekend aan de bovenliggende inzamelingsactie.