Noodhulp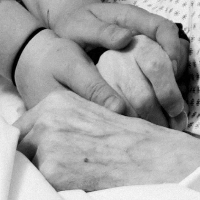 Aangemaakt door :
Sabine M

Noodhulp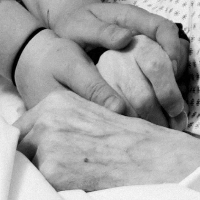 Aangemaakt door :
Sabine M
Verbonden inzamelingsacties (0)
Well, here I am... Asking for help... Something which I normally don't do, especially not through the world wide web. But I am in need of help. After 9 months of living here, I've gotten a letter from my landlord, telling me, that I had to clear the place and be gone on Aug 31st. End of my lease and he doesn't want to renew it. No reason given. I immediatly started looking, tried everything and everyone there is in the field of getting me a new place, as in asocial housing or a temporary residence, untill I'd find something permanent, but...Nothing. aiting lists for social houses are up to about 600 in line before me, so... Yeah
A little less than 6 weeks into my search, I endured the loss of my father. Which made it hard to focus on finding a new place, but still, I kept on going.
A few times I found a landlord that was willing to take me in. Me, as in single and the only income they can rely on to pay the rent with. Seems they prefer, even for appartments and studio's with only one or even no seperate bedroom, to take on couples. Yes, that's discrimination, but that's something for a lawyer and a court to sort, for which, I don't have the energy nor time for. Finding a new living space, is my main goal.
Another one rejected me, for having a hamster, in a cage. Which is also, not a valid reason, to refuse to rent out to me, as pets are a part of a person's private life, but hey...Some say this, some say that, it's not a conclusive area of the law, so, well... Back against the wall, again.
Than there was this guy, had an appartment for rent, in the neighbourhood I left, a year earlier. I called him, he was happy to hear it was for just me, a single female with no kids, because, he didn't want males in his appartment, they're noisy, not as hygenic as women, ... All sorts of old - fashioned ideas, but sorry, I had to ignore those, because, in urgent need of a new place to live.
The viewing: well, I arrived first, than another (younger) female and a guy (bit older than me) arrived, seperatly. I went in first and than the guy let in the other female go in, showing respect and being polite, as she's female. I stayed talking to the guy, learning he was the one with the most income of he three of us, learning the younger woman's income wasn't that much more than mine.
Suddenly, the landlord showed up, stating "She's taking it" My reply was, "Ehm, but I said I was taking it as well..." The conversation went back and forth a little, with the landlord stating he'd contact me back in january, because than, the other tenant would leave, the apartment's also bigger, etc. Than he went back inside. Indeed, the guy that was waiting to get a chance to see the place, didn't even get a foot in the door. As well as the fact that the landlord was looking at me, when he told about the apartment that will be free in january.
Past monday, Nov 1st, I had 3 viewings, with 2 different landlords. First place was a nice duplex apartment, the guy was honest, told me he had 3 more candidates coming, that he had a total of 16 he allowed a viewing, turned down at least 25 who just wanted a viewing. So many choices, candidates. He'd call anyhow, to tell me if I'd got the place or not. So, i left the place, picked up the phone when I was out of reach of him maybe hearing me, and called the other landlord. That one was rebuilding an old house into studio's. Two were finished and I gotten a look at both of them. Ofcourse, I picked the bigger one, I do have a lot of stuff, which I need to place somewhere, so...
He agreed on keeping it under option for me, so I could go and arrange a 3 month warranty... But I didn't tell him, I had to go to social services for that, because, well, it's none of his business, as long as he gets his warranty, than his rent every month...Until he gotten a phone call from my social security assistent. He refuses to take in someone who depends on wellfare. While he knew, well enough that I have to move halfway through the countryso, in the beginning, wellfare will be my income. Not for long, because, I can work, but for now, I need to start over.
This led me to this. I deceided to try this Go Fund Me. Maybe, if I could show a landlord like "Hey, I got the warranty money on the bank, go get the lease, than we arrange the money", they'll pick me.
Also, I'm in need of a vehicle to pack up my stuff and drive halfway through the country when time comes, so I'm trying to collect a total of €2500, as I might need to use a professional mover's elivator, to get my things to a certain floor in a building.
I'm eternally greatfull to all those who can and want to help me get through the financial stress that comes with this. I just, want to go home.
Thank you...
Ondersteun deze inzamelingsactie door er een nieuwe inzamelingsactie aan te koppelen. Alle donaties worden toegekend aan de bovenliggende inzamelingsactie.