Dieren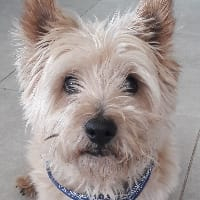 Aangemaakt door :
Hans Schippers
location_on
Locatie:
Helmond, Nederland

Dieren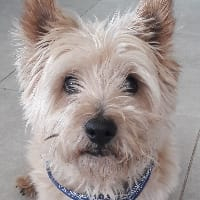 Aangemaakt door :
Hans Schippers
location_on
Locatie:
Helmond, Nederland
Verbonden inzamelingsacties (0)
Bentey's story
Terriër Bentley ("Bentey for friends") is a very special little guy. Little Bentley hasn't lived an average life.
As a young puppy, he has been stolen from the yard he was playing in. Fortunately vigilant neighbors saw it happen and Bentley was back home two days later. Unharmed and not impressed for one second.
At the age of two, being all grown up and really tough (so he seemed to think) he chased away two burglars when he was guarding his
human baby friend, biting one in the leg and ripping off a peace of trousers.
Because of this, he received a 'Hero Dog Certificate' and 'a collar with a police logo on it from the police.
His human buddy was diagnosed with autism, so Bentley ("Bentey" as he calls him) has taken on the role of autism guide dog. In which he is truly amazing. Wherever his friend goes, Bentey goes. Even to school. They are inseparable.
And these are just a few things to describe little Bentey. There is much more. Like the day Bentey saved his friend from a fire, the night he guarded the little boy when he was lost in the woods and how Bentey always helps carry groceries.
Bentey belongs to our best friends and we look after him when they can't.
Everywhere Bentey goes, he makes friends and puts a smile on everyone's face. He helped in so many difficult situations.
But now Bentey needs help. Bentey is in severe danger.
Three weeks ago, Bentey started bleeding when he was eating. It seemed like there was a blister on his lip.
Bentey's parents watched it closely and when they saw it got bigger in just one week time, they went to the veterinarian.
The doctor made the diagnosis: it is a malignant and aggressive growth called osteosarcoma.
Bentey's options
Bentey needs immediate surgery to save his life. If Bentey does not undergo surgery fast, the expectation is that he will not make it into february 2021.
Bentey's treatment
Bentey already underwent extensive examination (X-rays, MRI scan, CT scan of the lungs and a bone scan, biopsy) to determine whether treatment is possible. The positive news is that Bentey is very strong and there were no metastasis detected.
Most of Bentey's lower jaw will have to be surgically removed and replaced with an artificial jaw. A part of his upper jaw will also have to be removed and be replaced by an artificial piece of bone.
After the surgery, Bentey will be needing chemotherapy and he will be closely monitored by the doctors (a.o. regular X-rays of the jaws and lungs).
How you can help Bentey
The extensive examination Bentey underwent to see if treatment is possible: biopsy, X-rays, MRI scan, CT scan of the lungs and a bone scan have cost over €5500,= (USD 7600): all life savings of Bentey's owners.
Bentey's lifesaving surgery will costs an estimated €18.000,= (USD 22.000).
The clinic is prepared to do the surgery after a down payment of 50% and fortunately they do accept installment payments. So on short term we need €9000 (USD 11.000).
Bentey's owners lost their jobs because of COVID-19, so now Bentey's life suddenly depends on donations.
They are determined to save him as he saved their son more than once, but they need your help.
You can help by sharing Bentey's story and by donating. Much is needed, so any donation, no matter how small, is greatly appreciated.
Bentey has been through so many stories, please don't let this be his final chapter.
The raised money does not go to the organizer or to the owners of Bentey. It goes directly to an independent lawyer, who will manage the funds.
The drawings are of the adventures Bentey has been on. It helps Bentey's little friend, who has autism, to process things better.
Ondersteun deze inzamelingsactie door er een nieuwe inzamelingsactie aan te koppelen. Alle donaties worden toegekend aan de bovenliggende inzamelingsactie.